Becoming A Member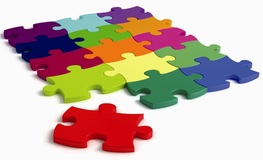 Prior to membership, we encourage you to attend our
Pathways to Membership
class mentioned below.
Your membership in the River of Grass Unitarian Universalist Congregation is recognized through the simple act of signing our congregational membership book during a New Member Sunday service. While a simple and brief gesture, it is hoped that the decision is a significant one, and follows considerable thought and soul-searching.
Membership involves embracing broad principles like affirming the worth and dignity of every human being, truth seeking, freedom of thought and expression, and safeguarding the inter-dependent web of which we are a part. Guided by these principles, each individual's spiritual and religious quest is honored.
As to rights and expectations of membership, people who join the congregation can vote at all congregational meetings, chair committees, and assume leadership roles in congregational life. It is expected that each member will become stewards of our faith by supporting the congregation with what we refer to as "Time, Talent, and Treasure."
(A pledge waiver is always available to any member who is financially unable to pledge.)
We hope that membership in this congregation will be highly fulfilling and rewarding!
Pathways to Membership Class:
Our Membership Committee welcomes and orients those interested in becoming members of our congregation, provides New Member Sundays to recognize those who become members, and encourages and supports events and activities that integrate new members into the congregation and our wider Unitarian Universalist faith. The Pathways class is a helpful introduction to Unitarian Universalism, UU and River of Grass history, as well as what is expected of members new to the congregation. Participants will meet and hear from key leaders of the congregation and learn about the many ministries here at River of Grass. A tour of the building, lunch and lots of opportunities to ask questions round out the day. The class is offered throughout the year. (Childcare is provided.)
For more information on how to become a member of River of Grass, please contact Membership at:
membership@riverofgrassuu.org
.