River of Grass Board of Trustees - 2017 - 2018
​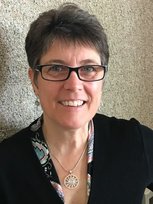 Marjorie Loring, President
A charter member of River of Grass, Marjie is a returning president. She filled that role from 2011-2015, and she graciously stepped in again to fill the vacant position.

Marjie is passionate about River of Grass, its role in our local community and the world, and how we are working hard to make a positive difference. She has chaired the Service and Social Justice Committee, taught Faith Development classes, co-led a Covenant Group, and served on the Membership Committee. She is currently a Lay Leader and a member of the Community Awareness, Worship, and Caring Committees, the Full Moon Daughters, and the bUUkies Book Group. Marjie also designed and co-manages our River of Grass website.

Marjie and her wife, Esther, had their Commitment Ceremony almost 17 years ago at the UU Church of Berkeley. In 2008, they returned to California and "officially" (legally) tied the knot as soon as that option became available! She enjoys her career in academia as an administrator at a local college where she heads up the staff and leadership professional development programs. Esther and Marjie enjoy traveling and exploring new (and old) places. They have three grown children and three grandchildren (Matthew, Cordelia, and Emilie). For congregational matters, Marjie can be reached at:
president@riverofgrassuu.org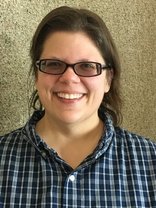 Melissa Buehler, Vice President
Melissa Buehler along with her wife, Debbie Ely, and their children, Emme and Everett, made River of Grass their spiritual home in 2015. Since becoming a member, she has been involved with the Membership committee and is a part of the Cypress Springs covenant group.
Melissa
received her PhD in Political Science from Purdue University and
is an International Relations/Political Science professor at a local college. She is actively involved in civic engagement initiatives in South Florida. Melissa and Debbie are focused on homeschooling their twins and enjoy the beach, geocaching, and board games.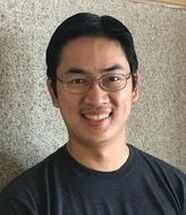 Bruce Ngo, Secretary
Bruce and his wife Tanya have been UUs for over 10 years after searching for a welcoming place for spiritual fulfillment and a sense of community. With their son Alex, they have found a home at River of Grass. Bruce considers himself a jack of all trades, but master of none.
​He has a Bachelor's degree in Chemical Engineering from Tufts University and a Master's degree in Biomedical Science from Texas A&M. He is currently working for a bicycle distribution company and can be found often at River of Grass assisting his wife Tanya with the Children's Faith Development program. Bruce enjoys sp
ending time with his family and riding his bike.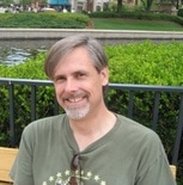 Brit Lundell, Treasurer
Brit and his wife, Maureen, are native Midwesterners with a salting of New England. They and their four children joined River of Grass in 2004. Brit is thrice a "PK" (preacher's kid) in the mainline Protestant tradition, but is very happy to have found his home as a UU at RoG.

​He has chaired the Membership and Worship Committees, and served on several other committees and teams for the Congregation. Currently, he enjoys his role as a member of the Audio-Visual Team, one of several members creating and presenting the visuals during our worship services, and you may have seen his name listed as Design and Production (Layout Editor) in our monthly newsletter, Reflections.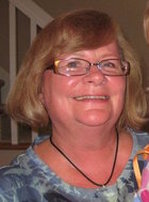 Kristine Barkley, Trustee
Kristine has been a UU for 37 years. She joined UUCFL (the "east" church) when she moved here from Buffalo many years ago to help teach her two sons about values and community. What she found was inspiration and a beloved community. She has been an active UU ever since and has attended SUUSI, the Southeast UU Summer Institute, more than 30 times now!

​Since becoming a member of RoG over six years ago, she has served our community in the Caring, Membership, and Stewardship committees. In her own words, Kristine shares, "I was privileged to work on the Installation committee for our Amazing Minister, Rev. Amy Carol Webb". Kristine retired three years ago from a long career in nursing. Now, she and her husband, Kip, travel for fun and family. They continue the tradition started many years ago of visiting at least one National Park each year.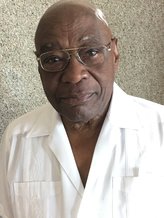 Vernon Allen, Trustee
Vernon has been a UU since 2004. His journey to Unitarian Universalism took a few twists and turns. Originally from Jamaica, he made his way to the United States in 1986 with his son and then-wife. Born into a Fundamentalist Christian family in Jamaica, he became skeptical in his early years because he could not reconcile the concept of a loving God with the savage punishment of sinners.

His skepticism became more solid when in High School he read from Aristotle's Ethics. In fact, he became convinced that it was possible to be a good person without being a Christian. For decades after high school and university, he kept searching, experimenting with several denominations, and even the Baha'i faith, but he never quite found what he was looking for. However, while he was a member of a Methodist church, he was hospitalized and shared a room with a patient who was terminally ill with cancer. He and his wife played games daily and had spirited and hilarious conversations.. They sounded genuinely happy, and Vernon started to envy them. His Methodist minister visited him and had a conversation with them during which he learned that they were Unitarian Universalists!

On his return home, he researched Unitarian Unitarianism and discovered that the Principles were what he had been searching for! The rest, as they say, is history! The following Sunday he visited the UU Church in Ft. Lauderdale and stayed. That was in 2004. In 2014, he visited River of Grass and was blown away by the welcome he received and the quality of our music. Vernon happily shares that, "I am now involved with the choir, the Men's Group and a Covenant group - and am happy to be serving the congregation in my new role as Board Trustee. Life has been very good at River of Grass."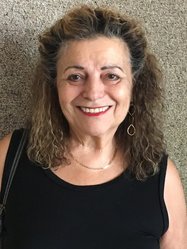 Rita Cherubini, Trustee
​Rita Cherubini joined her first UU congregation in 1990 at First Church Unitarian in Littleton, MA where she says, "there is a UU church in every little town and many versions to pick from." Rita spent 18 years in that congregation honing skills of teaching, leading, learning, and contributing. In 2008 she moved to Maine and joined the UU Community Church in Augusta.

Rita graduated from Lesley University with a degree in Organizational Behavior (which she says has helped tremendously in ALL church interactions) while raising four children as a single mom. She had a 20 year career with a New England-based insurance company. She is a juried jewelry artist and accomplished seamstress with her own children's clothing line, Cherubini & Daughters.

Two years ago, she moved to South Florida and joined the River of Grass community. She became involved with Membership, Lay Worship, Finance, and Choir, then became a Canvasser and a member of the Capital Fund board. Rita splits her busy life between being a singer and a board member of the Broward Women's Chorus and developing two small businesses, Everything Pawsible and Mom's Away. Rita shares her life with her dog, Lillie, a Maltese.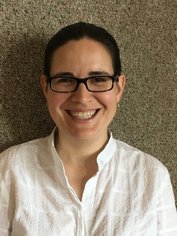 ​Linda Lathroum, Trustee
Linda, a music therapist and music teacher, is from San Juan, Puerto Rico. She was first introduced to Unitarian Universalism in 2007 when she attended a PFLAG meeting at the UU Congregation of Miami. She lived in Miami for ten years, and moved to Coral Springs in 2015. It was then she sought a spiritual community to call "home," and found River of Grass.

​Linda is an active musician and can be found on Sundays playing violin and being a part of the Choir. She is a part of a covenant group, and other groups such as the Full Moon Daughters, the bUUkies book group, and regularly participates in the monthly drum circle, Communion Service, and the NAMI walk. She has been involved with Service and Social justice projects such as the ChildNet Holiday Wish Program. Her favorite pastime is walking on the beach. She also enjoys orchids, exercising, Latin dancing and, needless to say, loves the music and musicians at River of Grass.