Facility Rental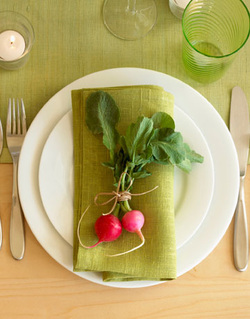 We love our space. We think you will too.

Whether you need a rental facility for a wedding or a commitment ceremony, a meeting or almost any occasion, you will not find a more ideal facility than our River of Grass home. Affordable, conveniently-located and with ample free parking, River of Grass offers a host of desirable features, all in one place.

Our modern, new facility has four rooms available for rental, either individually or as a whole.

Our sanctuary/hall, with a seating capacity of 150, includes an elevated stage with podium, a state of the art sound system and a separate welcoming area. A large formal meeting room, a small classroom, a fully furnished nursery and three modern bathrooms (men, women, and handicap-accessible) complete the facility. A separate kitchen with a pass-through window borders the sanctuary/hall.
Rooms Available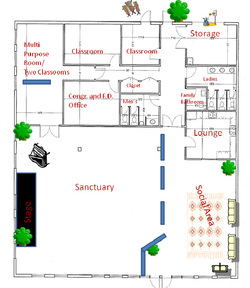 Sanctuary / Hall
Spacious, neutral decor, flexible arrangements – can be set up for a service, wedding, lecture, memorial service, dance, etc. Room has a stage, new sound system, dual overhead projectors, piano, keyboard, microphones and more.

Hospitality area
Atrium separated from the sanctuary by movable panels, large window kitchen pass-through - can be used for luncheons, bridal showers, parties, yoga class, etc.

Multipurpose Room
Large room contains tables, chairs, a couch, TV, and a DVD player - will accommodate small group meetings or serve as a private office



​Classroom
Medium-sized room contains a couch, TV, and a DVD player - will accommodate small groups meetings or serve as a private office.
Amenities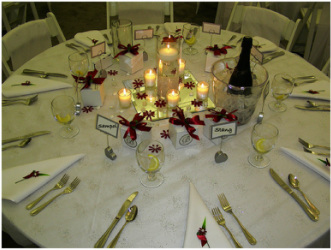 * Tables and Chairs Available

* Ample free parking

* On-Site Kitchen

* Modern Bathrooms (men, women, and
handicap-accessible)

* Nursery Area, fully-furnished