MARK YOUR CALENDARS!River of Grass Cafe'
Concert Series
2017 - 2018 Season
Food and drinks are available at every
concert for a suggested donation. Our gourmet
chefs will be busy preparing varied and
delicious offerings for each show!
For the most up-to-date information,
go to the River of Grass Cafe'
Facebook
page.
For more information or to be added to our mailing list, ​please contact: concerts@riverofgrassuu.org
​
(All Advance Tickets will be held at the door. All ticket donations are final and non-refundable.)
---
---
Season Tickets - On Sale until Friday, September 15, 2017

Only ​$145 for all EIGHT shows!
PLUS - a River of Grass Cafe' T-Shirt
Start your RoG Cafe t-shirt collection! The 2017-1018 edition is the First Edition!

​Click Below to Purchase your Seasons Ticket(s)
Don't Miss Out on This Great Opportunity!
---
Saturday, September 16, 2017, 8:00 pm
Amy Carol Webb
​
Some forms of art seem to be passed down from parent to child and maybe that is the case with Oklahoma native Amy Carol Webb. Her father was a composer and concert pianist. Her mother was a singer and worked doing commercials for radio. Maybe it was only natural, growing up in a home filled with that much music, that she would follow the rest of the family.

When Amy was five-years-old, she quickly discovered she enjoyed performing on-stage for audiences. Before her teens arrived, she got her first guitar and began to learn how to play the instrument. At 14 she moved into writing her own musical tunes. She finished high school and even college before she turned her full attention to her music. For the next decade, she toured through much of the world, performing with other groups and a with a band of her own. She kept up a grueling schedule for all of those years, many times working six nights a week. Amy finally took some time off after that long decade as she had two children to raise. Her vacation from music didn't last but a few years and then she had to return to her first love. In 1998 she finally saw the release of a debut album, Songweaver.
​
Ultimately, that long and winding music road through shadowed valleys and over sunlit mountains -- led her to Unitarian Universalism. "There I found my full voice, rose to answer my heart's young wish and enrolled in seminary at Andover Newton Theological School where I graduated Summa Cum Laude in 2010, and was ordained the following year." Presently, Amy is a full time minister at the River of Grass Unitarian Universalist Congregation. The music leads on, as she continues to provide concerts and workshops, and compose and record new music, and "seeking to expand and explore the humanity in divinity and the divinity in humanity".

Suggested Ticket Donation Price: $18 Advance Purchase / $23 at the door
Click below to purchase ticket(s):
---
---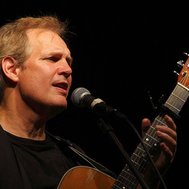 Saturday, October 21, 2017, 8:00 pm
​Greg Greenway

A rare combination of instrumental expertise, a soulful and moving singer, powerful poet, and sparkling entertainer, Greenway is one of those difficult-to-categorize performers who has found a home in the modern acoustic genre. His collaboration with Joe Jencks and Pat Wictor as Brother Sun has taken him all over North America for the last five years. "Some Part of the Truth'" their second CD was the number one CD on the Folk DJ list for the year 2013.

Originally from Richmond, VA, Greg moved to Boston for its rich Folk Music tradition and has become one of its most unique and superlative emissaries. His "In the Name of Love," a lead in to the U2 classic, "Pride," was the #5 song on the Folk DJ list in 2013. It has become a defining piece on his journey to becoming an international artist capable of addressing sensitive topics like Race in a way that connects audiences to their humanity while entertaining them at the same time.

He has been described as "one of the strongest, and finest voices in folk music." The Boston Globe wrote, "Confessional one moment, rambunctiously disarming the next, few modern folk singers can own a coffeehouse stage as completely as Greenway." Another reviewer perhaps described it best, "A profoundly rich poet and musician. Folk Music is too narrow a description."

Musically, his guitar, piano, and ukulele reflect inspiration from all over the map–gospel, rock, blues, Jazz, and world music. But his center is in the singer/songwriter tradition that traces it roots all the way back to the social awareness of Woody Guthrie. His central appeal is that it all comes through the singular lens of Greenway's own humanity and affinity for the audience. He has legendary energy, couched in a presentation of high spirited give and take of such good humor that audiences unfailingly walk away uplifted.

​Suggested Ticket Donation Price: $18 Advance Purchase / $23 at the door
​Click below to purchase ticket(s):
---
---
Saturday, November 18, 2017, 8:00 pm
​Emma's Revolution

"Fervent and heartfelt" ~The New York Times

Emma's Revolution is the award-winning "activist power duo" of Pat Humphries & Sandy O, whose songs have been sung for the Dalai Lama, praised by Pete Seeger, and covered by Holly Near. With beautiful harmonies and genre-defying eclecticism, Emma's Revolution delivers the energy and strength of their convictions, in an uprising of truth and hope for these tumultuous times.

"Beauty, power and ferocity all mixed together with love and hope."
~ Deb Andersen, "The Wimmin's Show" KZUM Radio about new CD Revolution Now

Emma's Revolution is celebrating the release of their highly anticipated 4th recording, Revolution Now, which includes "Sing People Sing," a loving tribute to the late Pete Seeger, a friend and mentor to the duo. The song captures his unique ability to empower an audience with harmony and hope. "Revolution Now" also includes the duo's beautiful setting of Woody Guthrie's plaintive lyric, "Revolutionary Mind", one of the many lyrics Woody left behind without an existing melody.

On "Revolution Now", Emma's Revolution covers issues from reproductive justice to refugees and Black Lives Matter to the sustaining power of love. With a core sound featuring their trademark exquisite harmonies and acoustic guitars, the duo's songs span styles from folk to jazz and funk to rock. "Revolution Now" brings these tools of inspiration and motivation to fuel today's resistance movements. As Pete Seeger inspired them to sing on the new CD, "Hope changes everything!"

"Emma's Revolution invokes Woody Guthrie and the revolutionary mind on 'Revolution Now', a rocking new album brimming with songs that inspire, enlighten and unify." ~ Mary Sue Twohy (The Village, SiriusXM)

"Emma's Revolution remains vital and relevant with their new CD that demonstrates the talented duo's versatility. There are powerful topical songs, like 'Fire in Ferguson,' some beautiful songs about love, and an absolutely wonderful tribute to Pete Seeger, 'Sing People, Sing!'" ~ Nick Noble (The Folk Revival, WICN, Worcester, MA)

"Emma's Revolution had recorded an album that is sorely needed in the times that we live. From the opening song 'Fire in Ferguson' to the final tune 'Rock Me Ocean,' the listener is treated to Pat and Sandy's interpretation of the current state of affairs in the world." ~ Artie Martello (FolkDJ, "Mostly Folk")

Emma's Revolution were featured performers at the UnNaugural Concert, held just outside of Washington DC on January 20th. At the sold out event, which also featured Sweet Honey in The Rock, the duo premiered "Vote (The Trump Rewrite)" a potent and witty response to the voter suppression and Electoral College debacle of 2016.

The duo were also featured performers at the Parliament of the World's Religions, singing their song, "Peace Salaam Shalom", to nearly 10,000 global and religious leaders, grassroots activists, and practitioners from 50 traditions--and more than 80 countries--who gathered to collaborate to achieve a more peaceful, just and sustainable world. Sung around the world, "Peace, Salaam, Shalom" has been called the anthem of the peace movement and was chosen for the new hymnal of a worldwide denomination. Out of the hymnal's 600+ songs, Community of Christ selected "Peace, Salaam, Shalom" to be taught to its 250,000 members worldwide and created Peace Through All People", a stunningly beautiful and moving video of congregants and friends from Australia to Zambia singing "Peace, Salaam, Shalom", with verses in French, Spanish and English. The video has more than 48,000 views--watch and share the video with your community.

In the spirit of Emma Goldman's famous attribution, "If I can't dance, I don't want to be part of your revolution," Emma's Revolution brings their uprising of truth and hope to concerts and peace & justice, labor, human rights, environmental, LGBT and women's rights events. Touring 200 days a year, Emma's Revolution has performed at thousands events throughout the US and around the world in Canada, Chile, Korea, Scotland, England, Israel/Palestine, Nicaragua and Cuba, spreading their message of peace and justice. Emma's Revolution consistently delivers performances that are an uprising of hope and harmony so powerful audiences leap to their feet.

Suggested Ticket Donation Price: $18 Advance Purchase / $23 at the door
Click below to purchase ticket(s):
---
---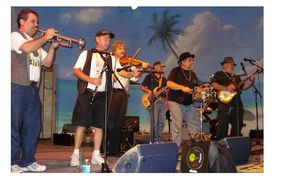 Saturday, January 20, 2018, 8:00 pm
​The Hot Java Band

The Hot Java Bank is an eccentric group of musicians that perform an eclectic mix of music for the pleasure of their fans and for their own passion for American music in all of its genres. The band has a Rhythm section and Strings and Brass and ranges from a duo to a 12 piece ensemble.

Local folks will recognize some of the band members:

Dan Mc Grath, the band's fearless leader, sings like Louis Armstrong and plays banjo like Ralph Stanley. Danny Boy earned his chops playing Rock and Roll and Soul music in bars on the Jersey Shore.

John Jay Martyn plays the drums and is a Berklee College of Music grad and has spent the last twenty years composing music for television and radio commercials from his studio in South Florida.

Aaron Stang is a GRAMMY® Award-winning guitarist and the author of numerous guitar methods including Sound Innovations for Guitar and The 21st Century Guitar Method. He is a recipient of Duquesne University's Lifetime Achievement Award and has produced DVDs for legendary guitarists such as Albert Lee, Johnny A, and Frank Gambale. His DVD production Killer Piano, featuring the legendary rock and roll pioneer Jerry Lee Lewis, was premiered at the Rock and Roll Hall of Fame as part of Jerry's induction into their Masters series. Aaron's previous role as Acquisitions Editor for a major publishing house had him direct the arranging and production of guitar songbooks for many great artists including Carlos Santana, Pantera, Jackson Browne, Green Day, Led Zeppelin, Rush, Dream Theater, the Rolling Stones, and many others.
​
​Another local favorite, vocalist, composer, guitarist, and percussionist, Gary Gonzalez, is one of the original members of the Hot Java Band and he is back to delight us!

Suggested Ticket Donation Price: $18 Advance Purchase / $23 at the door
​Click below to purchase ticket(s):
---
---
Saturday, February 17, 2018, 8:00 pm
​Tret Fure

One of the most prolific artists in the contemporary singer-songwriter arena, Tret Fure has released 15 albums and CDs over the course of her 47 year career. In addition to being a gifted songwriter, Fure has engineered and produced countless recordings by a variety of artists, including her own work.

Tret Fure began her career at the age of 16, singing in coffeehouses and campuses in the Midwest. At 19, she moved to LA in hopes of obtaining a record deal. Within a year she was performing as guitarist and vocalist for Spencer Davis, touring with him and penning the single for his album "Mousetrap". She went on to record her own album in 1973 on MCA/UNI Records, with the late Lowell George of Little Feat as her producer. With the success of that release, she opened for such bands as Yes, Poco, and the J Geils Band.

In the early 80s, Tret began exploring the independent side of the industry discovering the blossoming genre known as Women's Music. She recorded with and produced some of the best of women's music including the legendary "Meg & Cris at Carnegie Hall" (1983). She worked as a duo with Cris Williamson throughout the 90s, producing, engineering and releasing 3 CDs together during those years.

​Now after 7 acoustic releases on her own label, Tomboy girl Records, she has re-established herself in the folk world, winning the South Florida Folk Festival Singer/Songwriter Competition in 2 out of 3 categories., Best Overall and Best Up-Tempo Songas well as the prestigious Jane Schliessman Award for Outstanding Contributions to Women's Music. In 2009, Tret was voted "Pride In The Arts Favorite Female/Lesbian Musician". In the same year she received the Janine C Rae Award for her work in Women's Music. Her song "Freedom" is currently #1 on the top 10 song charts for OutVoice.net and she is the #1 folk artist for Reverbnation in Newport News, VA.
​
Suggested Ticket Donation Price: $18 Advance Purchase / $23 at the door
​Click below to purchase ticket(s):
---
---
Saturday, March 17, 2018, 8:00 pm
​Joe Jencks

"Joe Jencks is the type of musician that will cause you to drop that morning newspaper or pull your car to the side of the road when you hear his songs. He is the type of artist that will turn heads in his direction when he walks onto a stage. His voice will instantly draw you into his passionate songs. He is the type of musician whose music will become a part of you." -Ron Olesko, WFDU –FM Teaneck, NJ

​Joe Jencks is an international touring performer, songwriter, entertainer, and educator, based in Chicago, IL. From venues like Carnegie Hall and Lincoln Center in New York, to coffee houses, festivals, spiritual communities, and schools, Joe Jencks has spent the last 18 years touring full time. His songs have traveled to every continent via his own performances, radio, CDs, web casts, and other musicians. He is noted for his unique merging of musical beauty, social consciousness, and spiritual exploration. Jencks weaves a diverse web of stories with brilliant musical skill, ensnaring even the most rigid of hearts, inviting them to open. His songs invite us to live inside of our passions and our beliefs.

On the stage, in the studio, or in the classroom, Jencks applies conservatory training to contemporary genres, bridging styles and techniques. Drawing on his Irish heritage (dual U.S./Irish Citizen), Jencks uses his lyrical voice to enchant, heal, and inspire. Jencks has won numerous songwriting awards and is also highly regarded as a song interpreter. Joe's latest solo release, Links In A Chain, highlights this aspect of his work.

Joe's release The Candle And The Flame, gained international acclaim and also made it to the top of the Folk charts in the US. This recording combines many facets of Joe's diverse musical background and weaves them all together in an aural tapestry that is warm and exquisite. Jencks has the passion of a Gospel singer, the knowledge of a classical vocalist, and the soul of an Irish Tenor. And at the center of Joe's music is an abiding love for humanity that transcends the everyday and boarders on the mystical.

Suggested Ticket Donation Price: $18 Advance Purchase / $23 at the door
​Click below to purchase ticket(s):
---
---
Saturday, April 21, 2018, 8:00 pm
​Mindy Simmons - The Peggy Lee Tribute Show

Mindy Simmons takes you on a trip down memory lane as she recreates the look and sound of an evening spent with the late, great Miss Peggy Lee. Sharing the songs and stories of Miss Lee's career, Mindy emulates a performance style of earlier years in entertainment when the music was subtle in dynamics and the lyrics could be heard and understood.


With a Jazz combo behind her, Mindy Simmons brings the hit songs of Peggy Lee's 45 year career to life. She shares with the audience the classy, very sultry, and sometimes surprisingly funny side of Miss Lee's personality. This is a show not to be missed! Mindy has been told by total strangers for much of her life that she looked very much like Peggy Lee. In order for her interpretation of Peggy to be believable, MIndy studied her cadence and style extensively.

​Here's what one patron had to say...
"Mindy Simmons displayed an artistry that has evolved over the last two decades. Her timing and intonation, the subtle moves and lovely arrangements brought the audience back in time to when music was heard only on the radio and in 'live' settings. Mindy flowed through the evening mixing humor and emotion with style and grace. She made it look easy, the mark of the professional. The audience was thrilled and gave Mindy a standing O."
- David, Miami, Florida
Suggested Ticket Donation Price: $22 Advance Purchase / $27 at the door
​Click below to purchase ticket(s):
---
---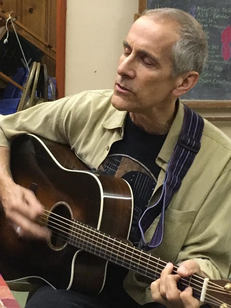 Saturday, May 19, 2018, 8:00 pm
​David Roth

David Roth strikes many chords, hearts, and minds with his unique songs, offbeat observations, moving stories, sense of the hilarious, and powerful singing and subject matter. As singer, songwriter, recording artist, keynote speaker, workshop leader, and instructor, David has earned top honors at premier songwriter competitions (Kerrville,TX and Falcon Ridge, NY) – and taken his music, experience, and expertise to a wide variety of venues in this and other countries full-time for three decades.

David's songs ("Rising in Love", "Earth", "Manuel Garcia", "May the Light of Love", "Nine Gold Medals", "Spacesuits", "Rocket Science", "I Stand for Love", "That Kind of Grace", and many more) have found their way to Carnegie Hall, the United Nations, several Chicken Soup for the Soul books, the Kennedy Center, Peter, Paul, & Mary and Kingston Trio CDs, NASA's Goddard Space Center ("Rocket Science" went up on the Space Shuttle Atlantis's May 2009 mission to repair the Hubble Telescope), the iconic folk song books "Rise Up Singing" and "Rise Again" (sequel), and 15 CDs on the Wind River and Stockfisch (Germany) labels. Winner of 4 Positive Music Awards and the 2015 Grace Note (Unity Worldwide Ministries) for Outstanding Contribution to New Thought Music, David has also been featured on many of Christine Lavin's seminal Rounder Records compilations. The former artist-in-residence at New York's Omega Institute has also been a songwriting judge at Kerrville, Napa Valley (CA), Tumbleweed (WA), Eventide Arts (MA), the Avalon Festival (WV), the Rhode island Songwriters Association, and the South Florida Folk Festival.

David has also taught singing, songwriting, and performance at the Augusta Heritage workshops, SummerSongs and WinterSongs (NY), Common Ground on the Hill (MD), the Woods Dance & Music Camp (Canada), WUMB's Summer Acoustic Music Week (NH), Moab Folk Camp (UT), Rowe Center (MA), Pendle Hill (PA), Lamb's Retreat (MI), the Swannanoa Gathering (NC), the National Wellness Institute (WI), and for many other songwriting groups and associations around the country. David is also founder/director of the Cape Cod Songwriters Retreat and creator/host of Cape Cod's "Full Moon Open Mic" which, for the past 12 years has provided a forum for musicians to connect and be heard while at the same time collecting donations ($14,000 to date) for local non-profits to help neighbors in need.

"David has reached our hearts. With voices like his still singing, there's a certainty that the candle will remain lit, the hope reasserted and the dream still sung." - Peter Yarrow (Peter, Paul and Mary)

"David and his music will touch you to the very depths of your soul. He'll make you laugh and cry, inspire you to rise and fly." - Jack Canfield, co-author, Chicken Soup for the Soul

Suggested Ticket Donation Price: $18 Advance Purchase / $23 at the door
​Click below to purchase ticket(s):
---
---