Support River of Grass


​Stewardship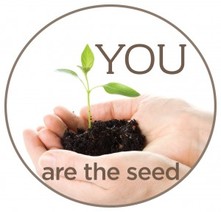 ​In February 1999, the River of Grass Unitarian Universalist Congregation first gathered as a voice of liberal religion in western Broward County, to do the work of justice, grow peace and share the joy of a free faith, a love for the Earth and the warmth of Beloved Community.
And we've been going and growing ever since.
This guide may help you understand better who we are, what we do and what we need to sustain our work to transform ourselves and our world.
Resources
-- While the resources for our spiritual growth are limitless -- and truly the kindness, compassion and commitment of this congregation know no bounds -- both our fiscal and philosophical foundations are entirely dependent on our members. Each of us brings our talent, time and treasure to support the work of the congregation.
Stewardship
-- We are all stewards of this congregation and its mission. May we reach into our hearts and our pockets to find what we can give to provide for our congregational home, that we may work together on the side of community and justice and live love as an action verb!
Our Mission --
At River of Grass, we are committed to healing injustice and creating a sustainable earth, while honoring each individual's search for truth, meaning, and faith.
Our Vision --
We are a warm and welcoming spiritual home for all who enter our doors. We are known for our quality worship services and our diverse programs for adults and children. We promote connections with one another and the larger Unitarian Universalist community.
---
Our Membership -- At River of Grass we embrace the full spectrum of faith, family and heritage. We are a Beloved Community from diverse backgrounds and many walks of life, committed to meaningful
involvement in congregational life, as we advocate for human rights and planet-friendly practices that the Earth and her people may live in health and harmony. Our members commit to play active roles in our congregational life and to support our congregation financially. We join together in right relations to advocate for human rights and earth-friendly practices. Our lay leadership represents all of our membership and serves with love and enthusiasm.

Our Ministry -- River of Grass called the Reverend Amy Carol Webb as full-time settled minister in 2015, after working with her as a Consulting Minister since 2012. A preacher's kid from a different tradition, Rev. Amy first set out on a long and fruitful music career, then found her truest voice in Unitarian Universalist ministry.Our professional ministerial leadership provides inspiration and guidance to our members and their families in the development of their own unique spiritual practices.
---
Our Projected Financial Picture
(Note: Preliminary Numbers)

Income
($257,126 for 2016 -2017 - rising to $270,300 for 2017-2018)
---
Expenses
($273,000 for 2016-1017 - rising to $280,000 for 2017-2018)
Each year, the pie chart distributions remain the same.
80% of our income is your pledges!
---
Annual Commitment Card