River of Grass Youth Programs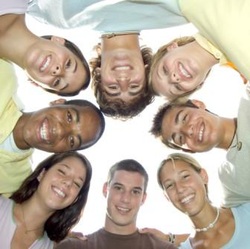 Youth Programs

Elementary and Junior Youth Programs
Each Sunday our children and youth have the opportunity to participate in high-interest, thought-provoking classes that explore Unitarian Universalist principles and sources of our faith. During the 2017-2018 Sunday School year, we will present a seven-part series of sessions developed to explore our faith and to better our world.

Senior Youth Programs
Perhaps more so than at any other time in one's life, the teen years are about questioning and exploring. Who am I? What do I believe? How do my choices and actions affect the world around me? At River of Grass, we support teens on their path of learning and discovery through interactive, discussion-based classes as well as a number of hands-on social service opportunities. Additionally, older youth may choose to participate in Our Whole Lives (OWL), a nationally known, highly esteemed sexuality education curriculum that emphasizes knowledge, positive relationships, and responsible decision-making.

Youth Group
River of Grass teens have the opportunity to create and lead their own peer group activities with the support of trained adult advisors. Youth group is about fun stuff like movies or bowling nights, informal discussion meet-ups, and leadership development. (It is separate from Sunday School classes.) Youth aged 12 and older can attend CONS (conferences - or weekend gatherings of teens from around the state) sponsored by the statewide Beacon Youth Group. Our youth also plan and deliver at least one worship service annually, and plan or volunteer for a number of events.

Rites of Passage
The Rites of Passage programs listed below were conceived as a path for our children to learn and grow in their spiritual development and their understanding of Unitarian Universalism.

Affirmation Program (Teens)
Growing into maturity is a momentous occasion in many religions, and Unitarian Universalism is no different. Our participants will be challenged to reflect, articulate, and practice their UU faith. Our program consists of four parts: pairing youth with adult mentors, discussions and retreats that emphasize self-awareness and UU identity, service to the congregation and community, and a culminating affirmation ceremony.

Social Action
As UUs, we believe service and social justice are important parts of congregational life – and something that should include children and youth along with adults. Our Faith Development students will create and participate in service projects benefitting the social justice causes they select; possible themes include animal welfare, feeding hungry families, or practicing tolerance.
Youth Outreach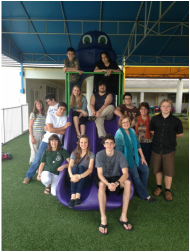 Proclamation Requesting Support for ARC Broward
"We The People of the Youth Group of River of Grass Unitarian Universalist Congregation do hear by request that the River of Grass Board of Trustees accept our proposal that our last Sunday of each month have 50% of our collected plate go to supporting the charity organization called "ARC Broward." The teens of River of Grass feel that this is a worthwhile organization because it provides services to autistic, Down's Syndrome and other learning disABLED individuals in our local community and because this cause is close to the lives of some of our families. The organization also demonstrates some of our Unitarian Universalist principles with their recycling program and offers volunteer opportunities." Respectfully Submitted by the Youth and Advisors, this twentieth day of the year two thousand and twelve.

Note: The Board of Trustees unanimously approved this request.