Children's Faith Development at River of Grass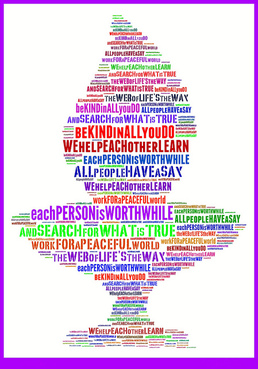 There are lots of things for kids to do and learn at River of Grass!
Our kids discover their faith and spirituality with 
open minds, open hands, and open hearts.
Check out our programs for all ages by choosing from the menu items under Faith Development.
Resources for families to learn more about Unitarian Universalism
Online
"And So Are They" UU parent blog - http://andsoarethey.blogspot.com
"UU Parenting with Michelle Richards" - http://blogs.uuworld.org/parenting/
"UU Parenting" Facebook group
Books for Children *
A Cup of Light: All About the Flaming Chalice
by Pamela Baxter
UU and Me: Collected Stories
by Betsy Williams
Books for Parents *
A Chosen Faith: An Introduction to Unitarian Universalism
by John Buehrens et al
Tending the Flame: The Art of Unitarian Universalist Parenting
by Michelle Richards
*
More great books for children and parents can be found online at the Unitarian Universalist Association bookstore:
http://www.uuabookstore.org