Sunday Services - 10:30 am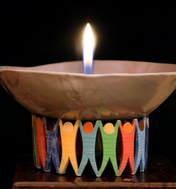 ​We encourage you to join us for our Sunday Service at 10:30 am.

Theme for December - Hope
Sunday, December 3: Five Times a Day, Rev. Amy Carol Webb
Sunday, December 10: One Wild and Precious Life, Diane Lade
Sunday, December 17: Holiday Pageant & Celebration, Rev. Amy Carol Webb
Sunday, December 24: TBA, Rev. Amy Carol Webb
Sunday, December 24 at 6:00 pm - Christmas Eve Service, Rev. Amy Carol Webb
Sunday, December 31: TBA, Rev. Amy Carol Webb
​
​_____________________________________________________________________________

Theme for January - Intention / Justice
Sunday, January 7: Fire Communion, Rev. Amy Carol Webb
Sunday, January 14: Bending the ARC - Intentions (MLK Sunday)
---
Sunday Meditative Evening Service: Neshamah

​An Evening Meditative Service, Neshamah (Hebrew for breath), is held one Sunday a month at 6:00 pm. Please call our office during the week to find out when the next one is scheduled.
​
Come join us and start your week in a much calmer state of mind.
---
What to expect on a Sunday morning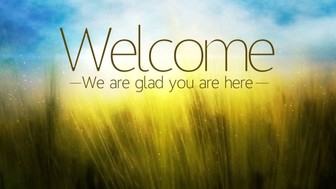 What will happen when I first arrive?
As you enter through our hospitality area, a greeter will welcome you. He or she will offer you a name-tag and the chance to sign our guest book. Next you'll be given an Order of Service, a program for the service. Stay and chat with the folks there, or find a seat in the sanctuary. There are usually no reserved seats; sit where you are comfortable.
How accessible is the space to those with special needs?
On Sundays, we place a portable ramp by the front door before service. A permanent ramp is located at the rear entrance door. Ring the doorbell at either door for assistance. We have hearing impaired devices at the greeter's desk.
Are children welcome?
YES! Of course!
What is available for my children?
Children 5 and under are welcome in the nursery at the beginning of service.
School age children and youth usually sit in the service with their parents for the first 20 minutes or so. Children are treated to a special section in the service called "Story for All Ages" and then attend age-specific programming for the rest of the service. Of course, children are also welcome to stay with their parents for the entire service.
My child doesn't like to be separated from me; what do I do?
Feel free to keep your child with you through the service. If you are more comfortable, there is a seating area in the hospitality area where you can hear the service.
What do I wear?
As you prepare for the visit, wear what you feel comfortable wearing. You'll see people in business casual as well as in shorts, t-shirts and jeans. We have a relaxed and inviting atmosphere.
Will I be shaking hands?
We greet each other with a nod, a smile, handshake or a hug at one portion of the service. Handshakes and hugs are most common. However, if touching is not your style, we want folks to do what is comfortable for them. A smile or a friendly nod works just as well.
Will someone try to "sell" me on your congregation?
We want to make every visitor feel welcomed and comfortable. We might be friendly, but we do not believe that pressure should ever play a part in someone's religious decision making process.
What about music?
Normally, we sing a few songs; words to the hymns are projected on the screen. We sing along with piano accompaniment. Frequently talented musicians play a variety of instruments as part of the service. Our choir performs about once per month.
How do I get involved? How do I meet people?
Volunteer with us once a month at the food pantry called LifeNet4Families in Ft. Lauderdale. Join our meditation group every Tuesday evening. Interested in book discussions? Our BUUkies group may be for you. Perhaps you might enjoy talking with others about things that really matter in a quiet and safe setting? Then we have several small groups from which to choose. Get involved with music, hospitality, social activities, and social justice events. You don't have to be a member to join most of our programming. Explore this website for more details.
What happens after service? You can stay and grab a cup of coffee or tea (or some juice) to go along with fresh baked goodies or fruit while you mingle and have some "get to know us better" conversations. Or you can stay and browse through the brochures at the literature table which is located next to the front door. There you will find information on Unitarian Universalism and our congregation. Our monthly newsletter is also available there.
Are you located in a commercial park?
Yes, although you don't really notice that from the inside. We are located in the 595 Park of Commerce, Suite 1.
​​